As you girls might now, i'm in love with fragrances .. And i keep eye-ing and buy some miniatures or tester, there and there .. But Marc Jacobs is my all-time favorites, i love them, and this trio is on the top of my love-list ~
Marc Jacobs is one of high-end brand, especially in fashion thing-y (that's why there's a lot of their fake product *sigh*), also in Fragrance branch. But luckily, they also make rollerball version of their popular fragrances, which is more affordable, and easier to carry.
Marc Jacobs Rollerball Trio is retailed for usd 38 (about usd 13 each), with usd 45 value (usd 15 each). It contains of MJ's most popular fragrance : Daisy, Daisy Eau So Fresh and Oh Lola! I already have Daisy ESF's miniature, but i really want Daisy and Oh Lola! so i take it

(☆▽☆)
They're housed in a slight tin box with a clear plastic on the top.It's pretty but so unpractical to bring it everywhere, and it's quite hard to take the rollerballs out of the case. I almost break my nails the first time i tried it

(- - )
The rollerballs contains of 10ml product each, and in the back side of case, there's the ingredient list.
If you're Indonesian, you'd be so familiar with Freshcare's rollerball. It's available in many department store.. And if you're curious about how is this rollerball look like, they're almost the same.
MJ's rollerball is 12cm length, still so easy to put it in your make up pouch.. i bring one of them everyday
they even have the same head shape!
the application is the same either, just spread it in some part of your body ; wrist, behind ears .. or anywhere you like~
They're so cute, aren't they?
Daisy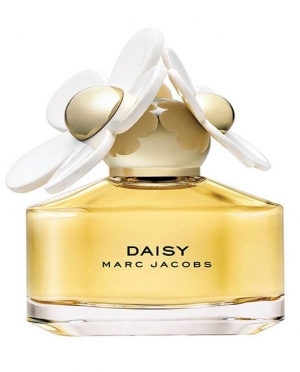 Daisy is my second favorite among the three, it's woody, fruity, warm but fresh either. I dont really able to detect the notes, but i think i got strawberry, white woods and musk.. It's a lovely fragrance for daily use, when the weather is not too hot or cold.. Sadly, it's only last about 2.5 hours on me
(;¬д¬)
Daisy's sillage & projection on me is worst than Daisy ESF, and it's lack of depth in my opinion. Nothing so unique to make me remember how it's smell like, though i miss it quite often.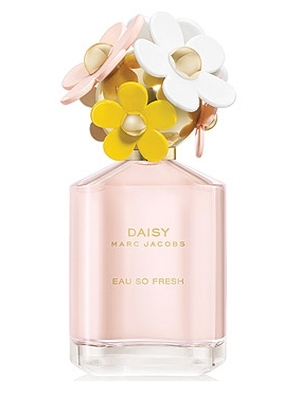 Daisy ESF is Daisy's younger sister, it's fresher and more cheerful than it's sister. And don't you think the bottle is super cute?
I love it since for me, it's smell a lot like magnolia champaca (or Cempaka in bahasa) which remind me of a beautiful evening right after the rain.. thankfully while it doesn't last long in many people, it last me 6 hours or more
(♡∀♡)
i love to wear Daisy ESF anytime : day or night use, hot or cold. It's suit them all in my opinion XD
Daisy ESF is my most favorites among all the fragrance i have, it has something special in my nose opinion, though no one agree with me..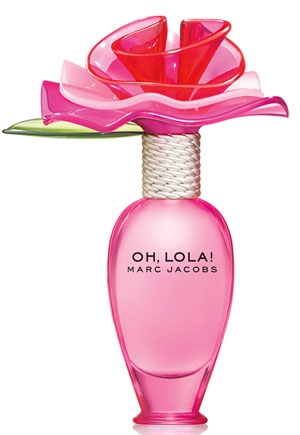 While Daisy ESF is Daisy's younger sister, Oh, Lola! is a flanker or MJ's previous fragrance named Lola (the same bottle, but it's purple). Many people said Lola is heavier, and Oh Lola is fresher version. I haven't smell Lola so i wouldn't compare them personally.
Oh Lola is fresh, the berry notes is lovely, and i found tonka bean here doesn't hurt my nose at all, it's enjoyable.. Makes me feels younger and brigther. Somehow, it found it smell like Taylor Swift's Enchanted younger version.
have you try any of them? i believe many of you has smell daisy! ^^